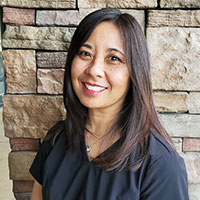 Attended California Polytechnic State University at San Luis Obispo with a major in Biological Sciences
Graduated Cum Laude from Southern California College of Optometry with a B.S. degree in Visual Sciences, and a Doctorate of Optometry, with Distinction in 1997.
Awarded the Telesensory Low Vision Award, the Asian American Optometric Society Award, and the prestigious Barnet Dulaney Eye Center Award.
Member of the American Optometric Association, California Optometric Association, the San Fernando Valley Optometric Society, and Asian American Optometric Society.
Has received therapeutic certification for the treatment of eye infections, eye diseases, and can treat glaucoma.
Has been practicing at this office since 1999 and has developed a close relationship with the patients and the staff by always listening, encouraging and caring about others.
Speaks limited Spanish
Interests include spending time with her husband and boys, crafts, working on her home, traveling, and online shopping.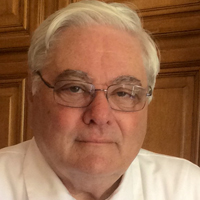 Graduated from UCLA with a B.A. in Zoology.
Graduated from The Los Angeles College of Optometry with a B.S. in Visual Science and a Doctorate of Optometry. Was one of the first optometrists in California to receive therapeutic certification for the treatment of eye infections and eye disease. Joined with Alcon Pharmaceuticals in the final testing for the allergy wonder drug, Patanol.
Has specialized in contact lens fitting. Was among the first three California optometrists to fit soft lenses in 1971.
Has done contact lens research for numerous laboratories.
Was among the original group of optometrists to be certified as an Optometric Associate in Laser Refractive Surgery from UCLA.
Was a member of Flying Samaritans. These are pilots who fly small airplanes to remote areas to provide vision care, free glasses and other medical necessities to tiny villages in Baja and Mexico. Has flown over 750 hours in single engine airplanes.
Created Doctor's Computer Service and other computer companies designed to aid in Computer Ergonomics.
Has maintained a private practice in Santa Clarita since 1986 and in Sylmar since 1970.
Interests include computers, woodworking, and traveling.